Posted on 19. Dec, 2013 by Mike Burke in Eagles Related
December football. You gotta love it. There are only two regular seasons game remaining, and the pressure is on. The Eagles are in the drivers seat in the NFC East. They host a Sunday night game in prime time against a Chicago Bears team who also sit in the drivers seat of their division.
Both teams will likely have a very important matchup in Week 17, but that doesn't mean they won't be focused on one another when they take the field. With all of their division opponents playing prior to them, neither team may necessarily need to win this game. However, you can't sit back and rely on other teams to take care of your business. You have to take care of your own business.
It's sure to be an interesting matchup Sunday night. The Eagles had one of their worst defensive games to date. Their secondary made Matt Cassel look like a Hall of Famer and now they have the most dynamic wide receiver duo coming to town in Brandon Marshall and Alshon Jeffery. Reversely, the Bears have the worst run defense in the league by far and face the best rusher in the league in LeSean McCoy.
Could this game turn into an offensive shootout? Potentially. However, the elements may come into play a bit as the forecast is calling for rain. If the rain is truly a factor, it should play into the Eagles' advantage. The Eagles run defense isn't a force by any means, but they've played much better than the Bears' run defense.
Either way you look at it, there is a lot at stake for each team. Two wins guarantee a playoff birth. You can't win two games in a row unless you win your first. At the same time, this game could be a playoff clinching game if the right things happen during the day.
Two hungry teams are going to step onto the field Sunday night. Both teams are going to want to walk away with a win. The question will be who wants it most. After a bad loss to Minnesota, the Eagles need to get in the right frame of mind. Players like Cary Williams think the loss could have been a good thing. It has brought them back down to earth. They were riding a high and they've come back to reality.
If the Eagles want to make a serious run in the playoffs, they have to get themselves back on track. Losing doesn't end their playoff hopes, but winning is a big step in the right direction.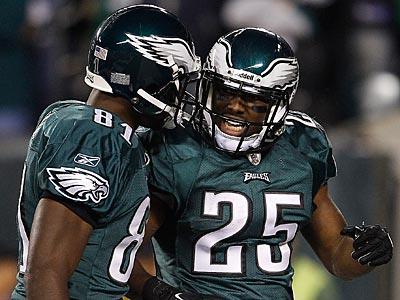 (Photo Credits: Philly.com, Brosher)